"Analytics? Sounds complicated and really dull."    If that's your view we completely sympathize. If it's not something that interests you or your don't believe it will helpful, you really don't need to have it!  
"How can it help?"
Depending on the nature of your business, analytics can help you understand your audience much better. For instance, if you find out that 50% of your visitors are actually in Germany, maybe you would consider a German-language version of your website?
Or if you found one page on your site never has any visitors, then maybe it's just not interesting to your customers or perhaps they can't find the link to it clearly enough.
"Is it something you can set up for me?"
Yes, absolutely. We use Google Analytics as it's the most straightforward to set up and the most commonly used.
However, Google Analytics can be configured to present very nuanced and customised data. For that, you might need advice from a specialist.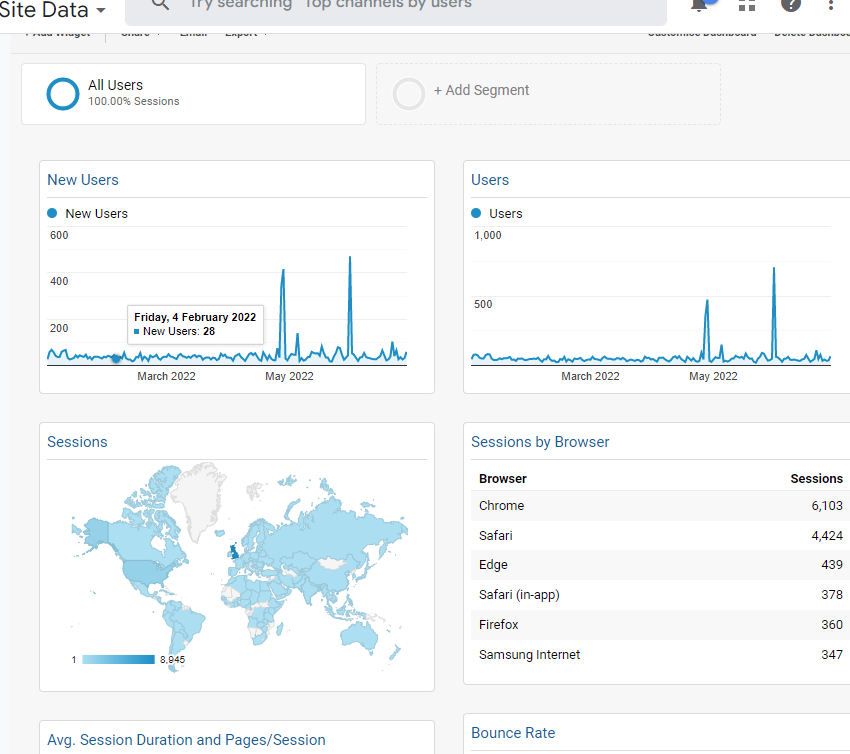 … an example of the types of things you can expect to see if your analytics software.